Restoration of St Stephens Church, Marton NZ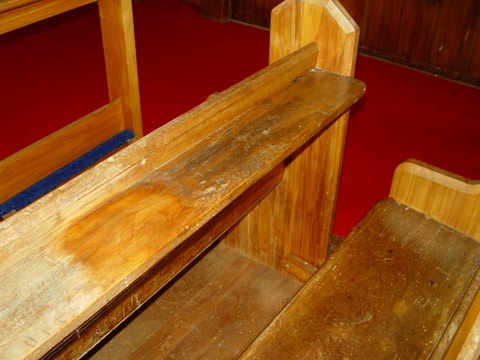 This stripped example amongst the pews graphically shows the type of deterioration that had taken place and how without any sanding nearly all the damage is removed during the stripping process. Areas like this were done for the Church Committee to evaluate the Cooper's System before the project went ahead.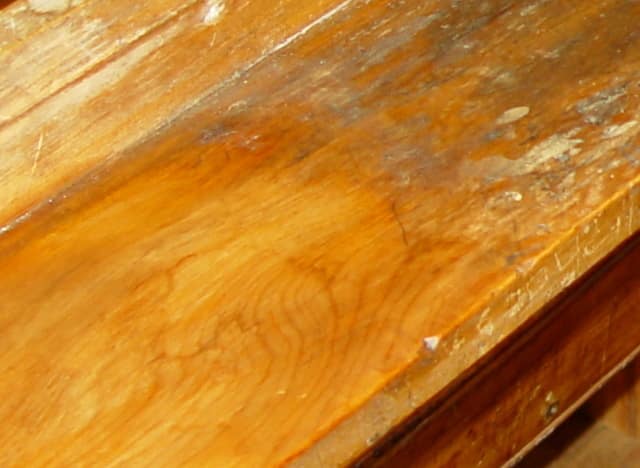 A closeup shows the damage caused when moisture gets in under the original finish, where it has failed, and manifests as these white marks. A coat of Cooper's Moisturiser has been applied to the newly stripped area. This nourishes the timber which can now be easily maintained.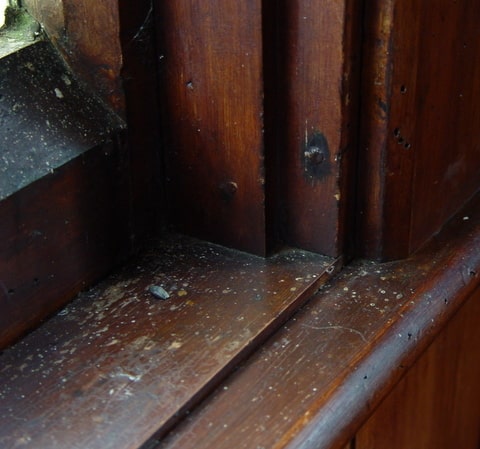 A window sill shows the old dark finish which is hiding both the grain and natural colour of the timber. Again there is evidence of moisture damage along with scratching and marking of the original varnished surface.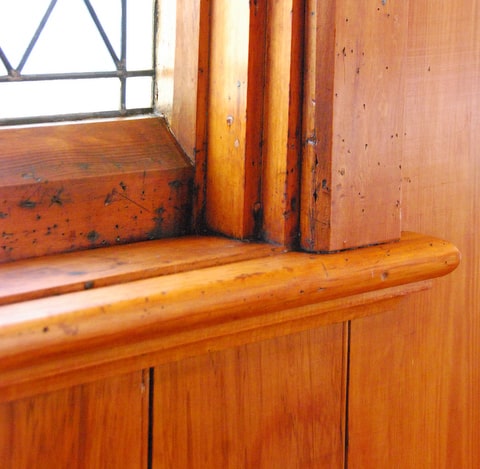 Without any sanding there are still some marks showing however these do not detract from the timber which now is lighter, more even in colour, and has had its beautiful golden Rimu timber glow restored. If future water marking does occur it can be easily dealt with on the new Moisturised surface, without ever resorting to stripping the timber again.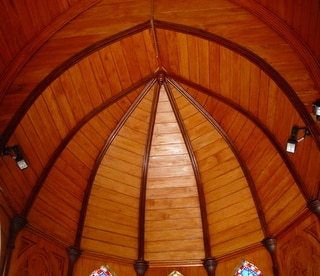 The high vaulted ceilings are a remarkable feature of this historic building. A stain was applied to the ribs before Moisturising to ensure a contrast which would accentuate the impressive ceiling construction.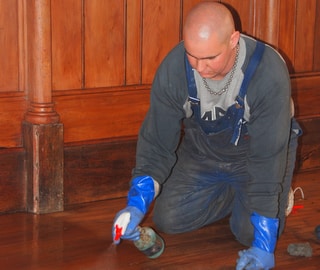 Restoring the floor was also within the project specification. The wide native timber boards were stripped and finished with Cooper's Moisturiser. Here we see Gavin flushing to remove the stripping residue from the timber. By stripping but not sanding the floor, the hard burnished layer of timber is retained. This not only looks rich and aged, due to retaining the timbers patina, but also wears very well, and is easily maintained.
St. Stephens Anglican Church is situated in Marton township, Rangitikei district, 35km southeast of Wanganui, NZ.
The foundation stone was laid in 1871, and the Church is of all native timber construction in the Gothic style, modelled loosley on Salisbury Cathedral, England.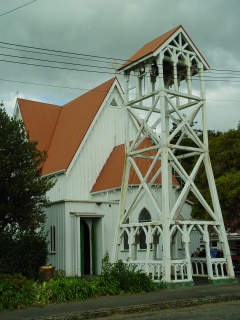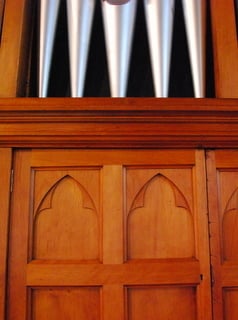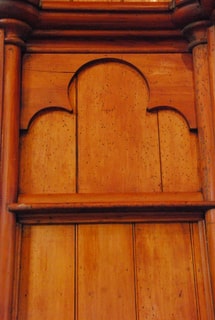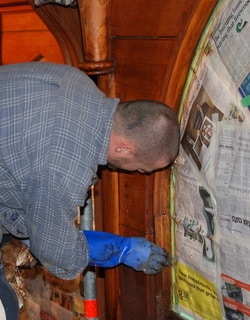 The standard range of products which are included in every 'Coopers Stripping Pack' were used extensively on this project.